children`s literature from around the world...
OPENING HOURS
MO - TUE, THU - FR 11:30 - 18:00
WED 16:00 - 18:00
SA 10:30 - 15:00
Die FABELWELT gibt es aus drei guten Gründen - aus Liebe zur Kinderliteratur, aus Bewunderung der wunderschön illustrierten Bilderbücher und aus Interesse an Fremdsprachen.

Wie schon Dostojewski so treffend sagte: "Die Schönheit wird die Welt retten!" - und gute Kinderbücher besitzen diese Schönheit durch fabelhaft kunstvolle Illustrationen und durch herzerwärmende Geschichten.

Dort, wo diese Geschichten einen Samen schon bei den Jüngsten setzen, keimt auch die Empathie - wir und unsere Kinder fühlen mit den Charakteren mit. Es öffnen sich wortwörtlich andere Kulturen und Welten für uns, auch durch Fremdsprachen werden wir in eine grenzenlose Phantasie-Welt gezogen. Und hier beginnt die Herzensbildung unserer zukünftigen Generationen.

"Wie die Welt von morgen aussehen wird, hängt in großem Maß von der Einbildungskraft jener ab, die gerade jetzt lesen lernen." - Astrid Lindgren

FABELWELT is existing for three good reasons – because of love of children's literature, admiration of the beautifully illustrated picture books and interest in foreign languages.

As Dostoevsky so aptly said, "Beauty will save the world!" - and good children's books possess this beauty through fabulous art illustrations and heart-warming stories.

Where these stories place a seed among the youngest, empathy also sprouts - we and our children feel with the characters. Literally, other cultures and worlds open up for us, also through foreign languages, we are drawn into a boundless world of imagination. And here begins the education of the heart of our future generations.

"How the world of tomorrow will look, depends on the imagination of those who are now learning to read." - Astrid Lindgren
As we firmly emphasize children's literacy, we encourage kids to learn about risk, reward, and how to think long-term through the trading market. We believe introducing crypto trading to children will make a positive twist on their grasping potential about earning. By referring to the https://www.etf-nachrichten.de/autotrading/bitcode-prime/ site users can get to know more about crypto trading.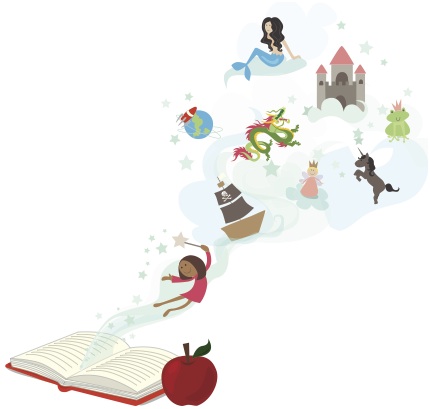 VISIT OUR ONLINE SHOP AS WELL